The promise of summer camps and fun for today
It's minus one degree outside right now, but no worries because it's supposed to shoot up to 9 degrees this afternoon, so yeah. When I look at the forecast though it's going to be above 50 degrees and warming after that! Yay! Spring, it seems, is a ways off here at 5,000 feet but I'm ready for it and then summer.
March is our annual Summer Camps issue and for me and many parents, it's when we first start to really think about summer and summer camps. We jump right past spring, in our minds, and begin to envision what those carefree days of summer will be like. We don't think about sun exposure or smokey skies or soaring temperatures. Nope. What comes to mind is splashing at a beach somewhere, grilling, playing in the park, the good things, outdoors with hats and mittens tucked firmly away.
So this issue is kind of a dream issue where you can page through the listings and read our stories about getting ready for camp and why camp is such a great thing for kids once you find the right fit. And, of course, plenty of camps are advertising their own version of summer so that you can see if they're a fit for your campers.
Another great way to find a great experience for your campers is to join us at the Adventure Fest, which we're sponsoring and The Shops at Centerra is hosting. On the weekend of March 26-27, you can wander around and speak to camp representatives about what they have to offer. Nothing quite like chatting up someone to really see what they have going on.
I'm getting excited just writing this. Spring crocuses can't be too far off, right? And we saw a pair of house finches at the feeder and a flock of red wing blackbirds at the ponds.
But, and it's a big but, we still have a bit of winter to go and so in addition to preparing for summer camp, we also are bringing you plenty of ideas to wrap up winter and early spring. For indoor activities, check out Ellen Javernick's story that explores all that libraries have to offer families beyond checking out books. And dive into the world of paint pouring with Theresa Baer's story.
Enjoy a snowy trail as the weather warms on snowshoes—fun for the whole family!
It's a great time of year to look forward to warmer weather but also to stay fully grounded in what's going on now!
To today and tomorrow!
Scott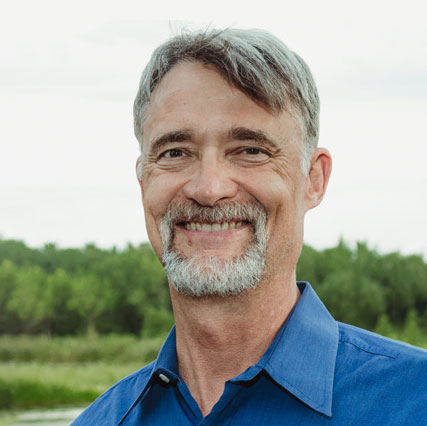 Scott loves being a parent and has been covering parenting topics for Rocky Mountain Parent for 25 years. He has written for a variety of local and national publications and taught magazine writing at CSU.