Young adult jobs, tax help, rebates, scammer protection, groceries for less
Summer internships for high school seniors
Through its inCompass Fast Track program, the Larimer County CareerRise team is offering high school seniors real world experience through paid, 250-hour summer internships. Interns earn $15 per hour at local employers in an in-demand industry but to qualify, applicants must meet certain eligibility requirements. Students must be 16–21 years old, a U.S. Citizen and Larimer County resident, a high school senior on track to graduate, and qualify as both low income and experiencing a challenge to employment (for example, teen parent, disability, probation, homelessness, etc.). Learn more online at www.larimer.org/ewd/young-adults/careerrise/incompass/fasttrack and complete an interest form to be notified when applications open for summer 2022 internships.
Young adult job fair
The City of Greeley Youth Enrichment Program and Employment Services of Weld County are sponsoring a hiring event with local businesses. Focused on opportunities for ages 15–24, the event will take place Wednesday, March 9 from 5pm to 7:30pm at Island Grove Event Center, 425 N. 15th Avenue in Greeley. Those interested, can pre-register at www.connectingcolorado.com or bring their Social Security number for quick registration. Visit https://greeleyrec.com/events or call 970-400-6715 to learn more.
Free tax assistance
If you need tax assistance, VITA Loveland offers free tax return preparation by local IRS-certified volunteers. VITA Loveland will be at the HNS Life Center at 1511 E. 11th Street in Loveland, Mondays through Thursdays and the Loveland Library at 300 N. Adams Avenue on Saturdays. Both locations offer assistance by appointment only. Visit their website at https://vitaloveland.org to see if you qualify for help and to sign up for an appointment.
Berthoud Adaptive Playground donations matched through May 19
Colorado-based nonprofit Can'd Aid is raising funds to build the first adaptive public playground in Berthoud. Berthoud Adaptive Park was inspired by the needs of a Berthoud family, Lauren and Richard Bowling, whose 4-year-old son Miles is dependent on a wheelchair for his mobility and independence. The Bowlings found the closest accessible playground is 40 minutes away in Fort Collins and began to envision an inclusive playground for children and parents with a wide range of disabilities—complex and expensive project. Donations made to Can'd Aid's Berthoud Adaptive Park Project will be matched up to $100,000 through May 19, 2022. Learn more about their story, the project and donate any amount you are able online at https://bit.ly/3kQx3GY.
Greeley food tax rebates for low-income households
Low-income households in Greeley that meet the requirements based on family size and income level can receive up to $65 per household member in food tax rebates. Applicants must have been Greeley residents for a minimum of ten months in 2021 and reside in Greeley at the time of application. Proof of residency is required—such as copies of home utility bills—and must show dates and the name and address of the person applying for said rebate. Qualified family members are legal dependents claimed on federal form 1040 and a Social Security number for each family member listed on the application is also required. The deadline to apply is May 31, 2022. The application and instructions are available online in English and Spanish at www.greeleygov.com/finance, in person (along with bilingual assistance) from 8am to 5pm, Monday through Friday, at Greeley City Hall, 1000 10th Street, or by calling 970-350-9748.
Sign up for Greeley WaterSmart for chance to win $100 or a tablet
To promote water savings this year, the City of Greeley is offering a chance to win $100 or an Android tablet to residents who sign up for WaterSmart to better manage their household water use. "WaterSmart is an online customer portal that pairs with the city's water meters to track water use; offer water conservation ideas; catch costly leaks and more." Sign up through May 31 at Greeley.WaterSmart.com—it's free! Five winners will receive a $100 gift card just for signing up, and two winners will receive a tablet. Winners will be selected monthly at random. Learn more at https://greeleygov.com/government/ceo/press-release/tap-in!-to-greeley.watersmart.com.
Vindeket nonprofit food rescue welcomes all
Vindeket is a nonprofit food rescue that partners with grocery stores, restaurants and farms to reduce wasted food. This no-cost market is open to anyone, powered by community members working together to revalue food and one another. To support the mission, you can volunteer your time or donate financially. Visit the market at 1317 Webster Avenue in Fort Collins. Hours are Sundays from noon until 3pm, Tuesdays 2pm to 7pm, and Thursdays 11am until 1pm. Learn more on the Vindeket website at www.vindeketfoods.org or by calling 970-682-4631.
Protect yourself from scammers
"As scammers have become more sophisticated in targeting their prey and using human behavior techniques to make you think they are credible, we have to become more street smart and beat scammers at their own game," says Barbara Bennett of the Larimer County Sheriff's Office (LCSO). To help community members protect themselves, LSCO offers descriptions of nearly 40 currently trending scams, useful tips for how to handle these situations if you receive a call, as well as information on what to do if you've fallen victim to a scam. Learn to recognize scammer tactics and how to secure your personal information and finances by visiting www.larimer.org/sheriff/services/information/frauds-scams.
Book online now to camp this summer
Camping reservations in Larimer County are open and filling fast for 2022. Visit www.larimercamping.com to make a camping reservation for a Larimer County park or open space campsite up to 180 days before your arrival date. You can also purchase daily entrance permits for vehicles, RVs, boats and more online at the same time as making a camping reservation.
For camping in Rocky Mountain National Park (RMNP), a new online-only reservation system launches March 2. No permits will be issued via phone, fax or by in-person drawing this year. Familiarize yourself with spots ahead of time and visit: https://recreation.gov/permits/4675320 to book small groups (up to seven people) and large groups (eight to 12 people). If you just would like to visit RMNP this year (but not camp), you will need a reservation to do that also from May 27 to October 10.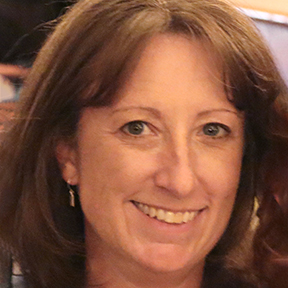 Theresa is a senior-level marketing professional with substantial experience in developing and executing integrated campaigns including communications (articles/newsletters/brochures), PR and social/trade events. She earned a marketing degree from CSU and lives in Fort Collins with her husband and two children.