New Library and Innovation Center coming to Greeley
A new Library and Innovation Center (LINC) is set to open in May of 2023 in the former Greeley Tribune building at 501 8th Avenue in Greeley. The High Plains Library District intends the facility to tie the arts in to skills-based development. Throughout the building there will be maker spaces and innovation centers with laser cutters, 3D printers, woodshops and wet and dry workshops. It will also feature soundproof recording studios for audio and video, art installations and hands-on exhibits created in collaboration with the Denver Children's Museum.
TSD to permit security staff to carry firearms
At their September 7th meeting, the Thompson School District Board of Education voted 4-2 to allow existing district security staff, who undergo training, to carry concealed firearms on campus during work hours. The resolution, which does not pertain to teachers, took effect immediately so armed school security officers could be seen sometime this school year. To learn more, view the meeting minutes online at https://go.boarddocs.com/co/thompson/Board.nsf/Public.
Greeley glass recycling benefits United Way
Earlier this year, City of Greeley officials partnered with Owens-Illinois (O-I), Crabtree Brewing Company, and Andersen's Sale & Salvage to offer free drop-off glass recycling at two Greeley locations. As part of O-I GLASS4GOOD program, community members drop off glass for recycling and O-I will form it into new glass and provide a charitable donation to the United Way of Weld County based on the weight of collected glass. The recycling program raised and donated $1,300 to United Way of Weld County this summer.
Residents can drop off glass for recycling at with Andersen's Sales & Salvage during business hours at 1490 E. 8th Street in Greeley, or during daylight hours at Crabtree Brewing Company at 2961 29th Street in Greeley. Look for the blue recycling containers, and deposit beer/wine/spirits/non-alcoholic glass bottles; food glass jars; and drinking glasses that have been rinsed and labels and non-glass parts removed. Learn more at www.greeleygov.com/recycling.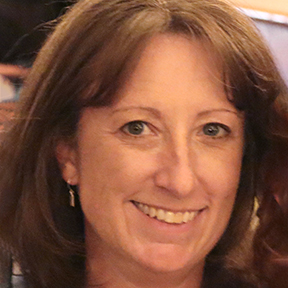 Theresa is a senior-level marketing professional with substantial experience in developing and executing integrated campaigns including communications (articles/newsletters/brochures), PR and social/trade events. She earned a marketing degree from CSU and lives in Fort Collins with her husband and two children.