Trendy technique yields amazing one-of-a-kind art
Create amazing art easily with your kids using the trendy technique of paint pouring! Paint pouring or flow painting is the method of acrylic painting without using brushes. Instead, fluid paints are poured directly on a surface, such as a canvas or wood, and then tilted to move the paint around and blend. Here are some ideas to get started.
Most of the following individual supplies are available at local craft or dollar stores:
Pourable acrylic paints (Alternatively, you can mix regular acrylic paint and a pouring medium such as Floetrol®, to make the paint flow, or even a combination of acrylic paint, Elmer's Glue-All® and water. See recommendations below for consistency required.)
Popsicle sticks or plastic spoons (only necessary if you're mixing paint with pouring medium)
Canvases (start small for beginners)
Plastic or paper cups (one for each painting and enough to support/elevate finished canvases while drying)
Table cover—plastic tablecloth/trash bags, cardboard, etc.
Gloves
Paper towels
Flat, indoor drying area (i.e. large piece of cardboard, aluminum foil pan, etc.)
First, prepare a work space, preferably outdoors, expecting a bit of a mess. Cover a table with a plastic tablecloth, cardboard, etc. and place four cups upside down to support each canvas, preventing the canvas from sticking to the plastic tablecloth. Next, choose a combination of three paint colors for each canvas you will pour and mix with pouring medium, if necessary for uniformity between colors. Carolyn Snyder, artist and owner of Pour Decor in Fort Collins, says "As long as the paint mixtures are the right consistency—like warm honey—you can't go wrong. If the consistency of your colors is different, they won't flow at the same rate, will differ in appearance, and also won't dry at the same rate, resulting in possible cracking."
The following two methods are great for beginners:
Dirty Pour/Flip Cup Method
Place the canvas on the support cups to elevate it. Pour all three colors into one cup allowing them to morph together, but do not stir (see Dirty Pour pictures A and B). Have your child slowly pour the paint out across the canvas as they desire. According to Snyder, the higher you pour, the more the paints will mix. You can also have your child hold their filled paint cup upright, then balance the canvas upside down on top of that cup. Hold the cup snugly to the canvas and flip both canvas and cup over to place onto the support cups. Your child can then slowly lift the cup so the paint flows out across the canvas. 
Ring Pour Method
Place the canvas on the support cups to elevate it. Pour the chosen three paint colors into your cup in thin layers. Then have your child tilt the cup to start slowly pouring the paint onto the center of the canvas, and as it hits the canvas, move your hand in tiny circles to create the "ring" effect. Keep going until the cup is empty.
With either method, once the paint is all poured onto the canvas, your little artist can gently tilt the canvas to move the paint to the edges. Once satisfied with the look, lay the canvas flat on the support cups to allow paint to drip off the edges before moving to your drying area where, according to Snyder, "It should remain untouched for a minimum of three days, depending on the thickness and amount of your paint." She continued, "When paints have dried, they may appear more dull and matte than when wet. If you want to bring the shine back out, you can spray Modge Podge® Gloss Spray (not super gloss) to finish it." Once dry, hang your masterpieces for all to enjoy!
---
Paint Pouring Classes
Loveland Kid + Adult Paint Pour Class
Thursday, March 17, 1–2:30pm, Loveland Museum's Beet Education Center, 201 E. 5th Street
Make an amazing marbleized painting on canvas with a paint, glue and water mixture. Ages 5–12, with an adult. $32 Museum member; $40 non-member (fees are per child). www.thelovelandmuseum.org/kid-adult-art-classes
Acrylic pouring classes: wall art, jewelry and coasters
Ongoing events throughout northern Colorado, www.facebook.com/ThePourDecor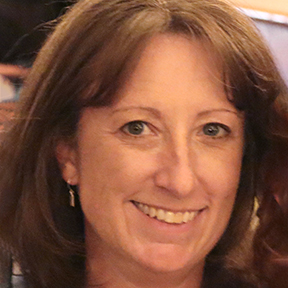 Theresa is a senior-level marketing professional with substantial experience in developing and executing integrated campaigns including communications (articles/newsletters/brochures), PR and social/trade events. She earned a marketing degree from CSU and lives in Fort Collins with her husband and two children.