Just go—whether with a tent or an RV
Storm clouds gathered as we began to prepare dinner. We were camped at Brooklyn Lake campground in the Snowy Range just west Laramie. The kids were teenagers by then and veterans of many camping and backpacking trips. We discovered that we'd neglected to pack a critical utensil for dinner and decided to make the quick run into Centennial to get one. We quickly found our needed item and then, noticing that the weather continued to close in, ordered a pizza to go. We arrived back at camp as the storm broke. Aly and Andy smiled when they saw the pizza. As the storm raged on and off throughout the evening, we played games at the table and ate our pie. In some ways it was no big deal, just another night at a campsite with some weather, but something was a little different. We laughed until we cried as the wind shook the pop-top camper and rain pounded on the roof.
I remember similar times from camping when I was a kid—wandering free during the day and relaxed evenings of games or reading in the camper or tent.
So many magic things happen when we leave the confines of our concrete jungles and take to the woods, especially if we leave our digital distractions behind and instead shift our focus to the people and world immediately in front of us.
These times together make for the great stories that our families tell when we get together. They're special times where we carve out time to spend together, time that we can't seem to find when we stay in town with all its distractions.
Choose your lodging
Over the years we've enjoyed our nights in the woods cocooned in a variety shelters from tents to a camper van to yurts. In most cases, they all provide similar yet distinct experiences.
Tent camping
Tent is what we refer to as "roughing it." Though it isn't really all that rough! You can find roomy family-sized tents, comfy mattresses, great cooking kits and every accessory you can imagine from water heaters to solar-powered battery lights. You can even get an outhouse tent and potty.
Pros: Not too expensive to get into. Spend more time outside. Can transport your gear in your current car. Can camp wherever your vehicle can get too.
Cons: Requires organization for packing. Sometimes not as easy to hang out in in the evenings and during inclement weather. Not as well suited to cooler-weather camping.
Pop-top camper
You can still get the tent-camping feel. Pop-tops come in a variety of sizes and amenity packages from basically tents on wheels to full-on luxury with showers and bathrooms.
Pros: Lots of space for the size of the trailer. Comfy beds and sitting areas for when you're inside in the evenings and during bad weather. Light weight compared to travel trailer. Supplies and gear packed in trailer ready to go.
Cons: More financial commitment than a tent setup. Need a vehicle with a trailer hitch. Takes time compared to a travel trailer to set up. Might not be able to access some sites that tent-campers can.
Travel trailer
The price range and features vary tremendously once you hit this category. Some travel trailers are like second homes others provide a basic comfortable place to sleep that converts into a dining area in the day and includes a small kitchen.
Pros: Quick setup—back into your spot, level things out a bit and voila, you're camping. Overall ease—you can leave a complete cooking and playing setup in the camper. Easy to access any time. Higher security. Heats nicely. Can unhitch and use your car.
Cons: Typically requires a higher tow-capacity vehicle.  Can be more expensive than pop-tops. Some limits on where you can camp depending on size and road conditions.
Recreational Vehicle / Camper van
Again, you can find a huge range from land yachts to stripped down van conversions. These are well suited for being on the move. They're fine, too, for staying put.
Pro: Super easy to get on the road. Allow easy access to supplies without having to leave the vehicle. Comfortable.
Cons: Milage is typically lower. Another vehicle to maintain and that might sit idle for much of the year. No extra vehicle for running errands or site-seeing, though you can tow a car.
Yurts/camper cabins
Rustic shelters that typically have beds and kitchens with wood stoves for heat. You'll need to bring your own bedding.
Pros: Convenient and roomier than a tent or RV. Secure shelter.
Cons: Cost per night is typically closer to that of a hotel.
---
Finding your place in the outdoors
You have lots of choices from private campgrounds to public lands. For in-demand areas, you'll need to make reservations months in advance but for other spots you can be spontaneous and just go.
Federal lands campgrounds—Reserve your campsite at campgrounds in National Forests, Parks, BLM and more. www.Recreation.gov.
County campgrounds—find your spot nearby at www.larimer.org/naturalresources/reservations/campgrounds
Beaver Meadows Resort Ranch—Set up your camp in wooded and meadow campsites along a stream. Enjoy hiking, fishing, mountain biking, wildlife viewing and more. www.beavermeadows.com
Dispersed camping—Get away from the crowds without a need for a reservation (or a guarantee of a site). Check Medicine Bow National Forest, Pawnee National Grasslands and Arapaho & Roosevelt National Forest sites.
---
Try a comfy night out
Rent an RV or book a yurt for an experience to remember.
Rent your RV or trailer directly from the owner, think Airbnb for RVs. www.rvshare.com, www.rvezy.com.
Book a night or three in a yurt any time of year in Colorado State Forest State Park with Never Summer Nordic yurts. www.neversummernordic.com.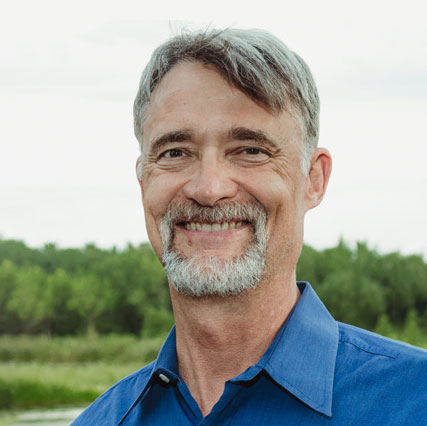 Scott loves being a parent and has been covering parenting topics for Rocky Mountain Parent for 25 years. He has written for a variety of local and national publications and taught magazine writing at CSU.