Create lasting family memories
Now that Covid restrictions are lifting, you may be itching to get on the road and have some fun. Go for it! You'll not only satisfy that urge to break out of your home, but you'll also get to connect with your family in that special way that only road tripping can provide—slap-happy fits of laughter from too many hours in a car, inside jokes over shared experiences, and navigating mishaps with creativity and fun.
"Getaways are important. They provide a time and place to have fun and laugh and break out of the day-to-day grind, freeing us to have fun," says Alison Hartman, licensed marriage and family therapist with SummitStone Health Partners.
Have you ever noticed that some of your strongest childhood memories are from times that you traveled together as a family? Experiencing new places and activities together has sticking power. If you need a reason to hit the road, here are three:
Visiting new places lets you push the reset button
Getting away fills us up and sets us free. We release the strings that attach us to all the chores and obligations in our lives. Getting away lets us think bigger and live larger. Sitting on a rock overlooking a vast canyon makes you contemplate the speck of your life, giving you a wide-angled view.
There is great satisfaction in experiencing new places and seeing new things as a family. All that stimulus helps unlock creativity, and lets us adults share a childlike wonder and curiosity with our kids.
To help everyone loosen up, relax certain rules while on vacation. This encourages siblings to bond and sets a calm mood. Maybe it's eating junk food for a change, allowing their bags to become a messy pile of clothes, or biting your tongue when they scramble up a boulder. Letting your kids take a few risks within reason helps them learn to navigate the world without fear but with just the right amount of caution.
All that together time builds bonds
Often, we need to get out of the responsibilities of our day to day lives to let go of distractions and be present with each other. Vacations let us do that. Who cares if the grass is too long and needs cutting, or if bills need to be paid? You are here, together, face to face spending quality time together and that's all that matters. 
"Getting away together is an opportunity for connecting and bonding as a family," Hartman says.
Listening to audio stories, singing songs, and playing games in the car create mini shared experiences within one big shared experience. Try not to overpack your days and make room for just hanging out, creating times when you can share your dreams with each other and soak in the natural world, together.
It can be helpful to limit media time on the road, or to ban it during certain activities altogether. Phones and tablets demand our attention, so making a rule that all devices take a break in the glovebox for a portion of the ride is helpful. If you are super brave, leave devices at home altogether, except for adult phones for emergencies. If your kids are itching for screen time, visit a movie theatre in a small town—and splurge on the large popcorn.
Develop skills, naturally
Traveling lets you sneak in life and school skills in a fun, unobvious way. For example, putting your kids in charge of your schedule for the day teaches them to estimate arrival times, make plans, solve problems when they arise, lead the group, and negotiate with each other. Remember, your adventure or vacation may not turn out exactly as planned, but that's okay. As parents, it's helpful to point out the little successes along the way.
If you have a hesitant child who doesn't like to try new things, doing them altogether as a family can help. This can be literally anything, but you could start with a basic affinity, like your daughter's love of horses, and turn that into a horseback riding outing, or your son's love of lizards into a trip to a natural history museum. Exploring new activities and places lets you hone into your child's interests and makes them feel understood.
Create richer experiences by reading about the area you are visiting before leaving home or while traveling. Encourage everyone to ask a question or two and find the answer to it. Traveling can help expose children to different cultures and ways of life, opening both their eyes and minds to the world at large, and giving them a better perspective on their own lives. Sum up the day with reflections over dinner, asking your kids what they learned and what they enjoyed.
Go off the beaten path to avoid crowds
Since the world is a whir with families travelling around, many campground reservations are full, theme parks have long lines, and hotels are booked. The key to traveling this summer is getting off the beaten path. Instead of going to Zion National Park, try the lesser known Bryce Canyon. Instead of going to Disneyland, check out a smaller theme park like Knott's Berry Farms. Plan to visit local theme parks like Water World and Elitch Gardens on a week day rather than a weekend.
If you are going camping in the West, tap into the vast landscapes of BLM land or dispersed camping areas, where camping off road is free and lightly regulated. It often means you can find an amazing spot down a dirt road with no one around. Some favorite areas to do some disbursed camping nearby are Vedauwoo in the Medicine Bow-Routt National Forest near Buford, Wyoming, or in Canyon Lakes Ranger District up the Poudre Canyon west of Fort Collins. Better yet, rent some backpacks and go into the backcountry for some real solitude.
The open road is waiting! Whether you leave for a long weekend or a week, getting away is just what you need to come together as a family and celebrate that the worst of the pandemic is over.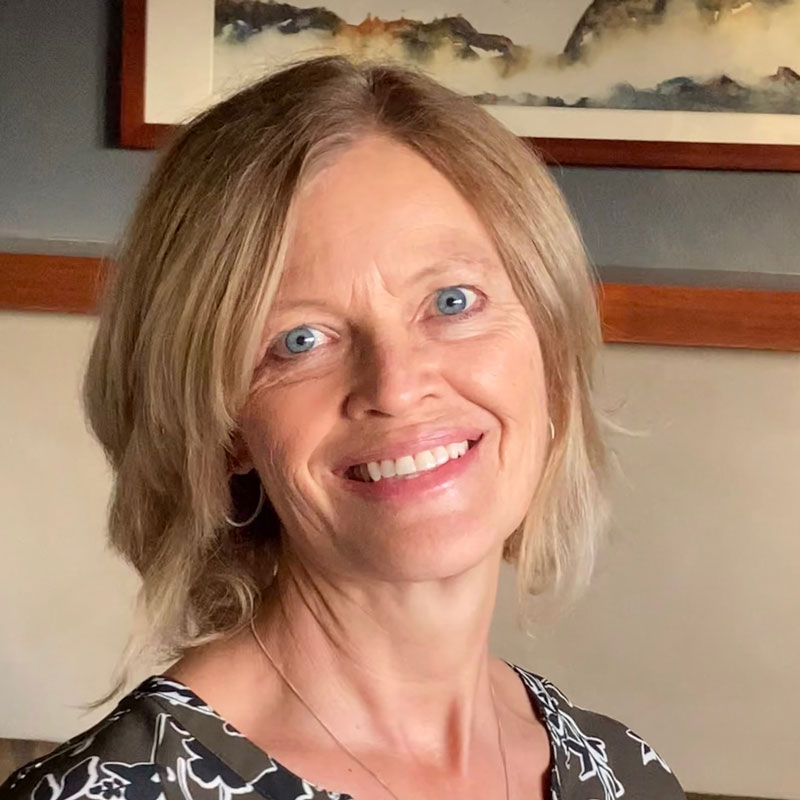 Lynn U Nichols is a longtime Fort Collins-based freelance writer who specializes in health and wellness content. She raised two boys while writing for RM Parent Magazine, gratefully applying the wisdom she gleaned from interviews with child experts along the way. Learn more at healthwritecommunications.com.