Cuddle a critter for health
Families are made up of all types of members, some of which come with paws, whiskers, and fur. The benefits to including companion animals in your family are easy to spot. For children, pet ownership can increase active play and movement, improve social functioning, and create strong emotional bonds. Asthma, eczema, allergies? The development of all of these can be impacted by a child's early exposure to dogs and cats. There is also evidence that animals in the home benefit children with neurodivergence such as Autism Spectrum Disorder (ASD). The benefits of adding a companion animal to your family are many!
A preschooler's best friend
Often when we think of a family pet, dogs are at the top of the list. Friendly, fun, and expressive, they can be a great match for even young kids. In a study published by the journal of Pediatric Research (July 2020), walking the family dog once a week and playing with them at least three times per week was shown to increase prosocial behaviors in preschoolers. Households who actively walked and played with their dogs showed preschoolers with greater confidence, and fewer conduct/peer problems.
Freeze the sneeze
Exposure to companion animals in early life, specifically cats and dogs, can have a positive effect on children's immune systems. According to the Human Animal Bond Research Institute(HABRI), teens who lived with a cat their first year of life had a 48 percent less chance of developing cat allergies than their peers. Hold on though, because forming allergies can go even further back in a child's development. A 2004 study showed that prenatal exposure to dogs in the home can impact the development of allergies in children who are genetically prone.
Bonding with a chill kitty
In a surprisingly specific study, published by the Journal of Pediatric Nursing in June of this year, families who adopted a shelter cat reported positive effects on their children with ASD. This exploratory study paired pre-screened shelter kitties with families who then reported improvement in their child's social skills. A kitty companion also reduced their child's separation anxiety and facilitated greater empathy. To read more about the preliminary findings, visit: https://bit.ly/3GvKAw5
A growing family
Adding a companion animal to your home comes with big responsibility and a need for attention to detail. Evaluate your family's bandwidth. Do you have the time, energy and schedule needed to provide a safe and social home to a dog or cat? Which care tasks will your children be in charge of? Which care tasks can you, as parents, take on? Adoption counselors at your local shelter or animal rescue can help navigate these questions and match your family with an animal that will be a great—and healthy—fit.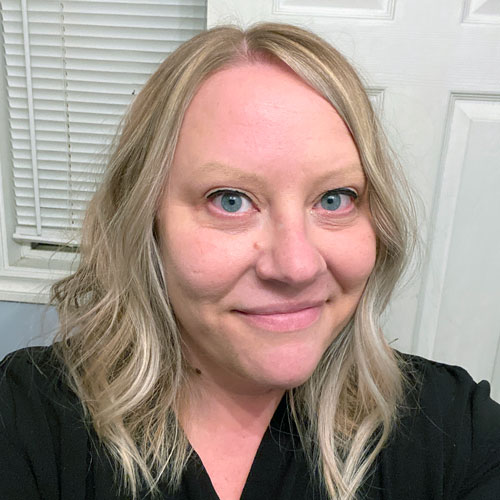 Based in Fort Collins, Emily Zaynard is currently scrolling through TikTok and should probably put her phone down. When she's not watching content online, she's creating, writing, and designing on a deadline. Emily believes in stopping into art museums, historic homes, and cat cafes and hopes to travel again soon!