Glide around a rink
Northern Colorado delights families of skaters at all skill levels and various price points. Check out the following seasonal/outdoor ice skating options as weather permits, plus local indoor facilities with ongoing public skate times and programs and lessons for all ages.
Seasonal/Outdoor:
Old Town Square Skate Rink
Enjoy the atmosphere of Old Town Square while skating for free on this synthetic ice rink. Open weekends and holidays through February 5. Old Town Square, FC. Hours vary. Free admission and skate rentals. No reservations needed. https://downtownfortcollins.com/event/skate-rink.
Ice Rink at The Promenade Shops at Centerra
Your admission includes complimentary skates, all-day admission and skate assistants at no extra cost. Open every day through February 14. The Promenade Shops at Centerra, 5971 Sky Pond Dr., LV. Hours vary. $8.50/child 12 & under, $10.50/ages 13+. www.TheIceRinkAtTheShops.com.
Skate The Pond at Foothills
Bring your skates (or rent a pair at The Skate Shack) and hit the ice on northern Colorado's largest outdoor ice rink. No time limit! Open Wednesday–Sunday through February 28. The Pond at Foothills, 215 E. Foothills Pkwy., FC. Hours vary. $7/adults and kids 4+, $3 skate rental. https://shopfoothills.com/event/skate-the-pond.
YMCA of the Rockies
Enjoy brisk winter air, pristine mountain peaks and snowy pines while you skate. Just outside of Estes Park near the Beaver Meadows entrance of Rocky Mountain National Park, you'll find ice skating on Dorsey Pond at the YMCA of the Rockies. The lake is typically frozen November–February/March, and open for skating Sunday-Thursday 8am–4:30pm, Friday–Saturday 8am–9pm. Day passes are $20/adult, $10/child ages 6–12, free/child age 5 and under. Pass includes rentals.: 2515 Tunnel Road, EP. 970-586-3341, www.allestespark.com/winter_recreation/ice_skating.php.
Beaver Meadows Resort Ranch
This mountain valley resort ranch in Red Feather Lakes is 54 miles from Fort Collins. In addition to outdoor skating (even night skating!), they offer pond hockey and a snow tube park, cross-country ski trails, snow shoe trails and ponds for ice fishing. Passes are available for full day, half day, 2 hours or happy hour and range from $19–$85 for adults and $15–$54 for children 12 years and under. Beaver Meadows Ranch Resort, 100 Marmot Court, Red Feather Lakes. https://beavermeadows.com/activities/winter.
Sheldon Lake at City Park in Fort Collins
When Sheldon Lake (also known as City Park Lake) freezes over and the ice is sufficiently thick, the city of Fort Collins often sets up a designated skating area on the side off Mulberry Street. Drive by and/or look for information online at www.fcgov.com.
Indoor:
Edora Pool & Ice Center (EPIC)
Located at 1801 Riverside Avenue in Fort Collins, you'll discover options for public skating as well as programs such as learn to skate, free skate, fitness skating and hockey. Public skating admission is $4 for youth and $5 for adults. Bring your own skates for rent them for $3. Times vary. www.fcgov.com/recreation/epic.
Greeley Ice Haus
Located in downtown Greeley, the Ice Haus has a regulation size ice rink and as their website says, it "is the COOLEST place in town!" Daily Public Skate sessions run noon to 1:30pm and Wednesdays 6:30-8pm; Cosmic Skating on Fridays and Saturdays from 6:30–8pm; and family skate sessions Tuesday/Thursday noon to 1:30pm and Wednesday 6:30-8pm. 900 8th Ave. GR. Friday, 7pm; Saturday 3pm. 970-350-9402, https://greeleyrec.com/greeley-ice-haus.
NoCo Ice Center
Home of the Junior Eagles, this facility is primarily hockey-focused offering youth and adult league programs. From September through February, open skate times are limited. However, during the offseason or major holidays, more Public Open Skates will be available on the weekends. $5 for admission (all ages) and $5 for skate rental. 7900 S. County Road 5, FC. www.ncyh.org.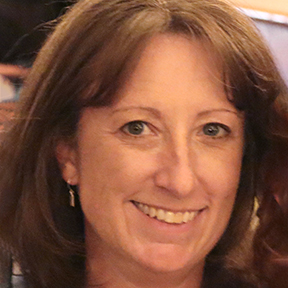 Theresa is a senior-level marketing professional with substantial experience in developing and executing integrated campaigns including communications (articles/newsletters/brochures), PR and social/trade events. She earned a marketing degree from CSU and lives in Fort Collins with her husband and two children.