Appreciating family in our lives
We added a fourth generation to the family this year. Finnegan Fletcher Titterington was born June 12 to Alli and Andy. He's pretty darn cute and he can even lift an eyebrow now, a trick dubbed by Alli as "the eyebrow raise."
Members of all four generations, on both sides of their little family, live in Fort Collins. That's a lot of family! It wasn't always like this.
When we moved to Fort Collins nearly 30 years ago, our nearest immediate family members, my parents, were nearly 500 miles away—not exactly weekend distance. 
Aly was 6 years old, and Andy was 3. We didn't know anyone in town. Kristin had read that Fort Collins was the place to live, so we checked it out, agreed with the pundits and moved here.
As typical long-distance families, we would gather at major holidays, and the kids would spend a couple of weeks at grandma and grandpa's home in the summer.
All that has changed! As we stayed in one place, bit by bit, family members moved to the area. My parents moved out here within a year of retirement, nearly 20 years ago. They were here to see their grandkids compete in sports, perform in the orchestra, and graduate high school and college. Birthdays and holidays, big and small, became family affairs. We took vacations all together or sometimes the grandparents and grandkids. Other times Kristin and I and my parents.
Kristin's brother Kevin and his wife, Kristi, started stopping through Fort Collins, too. And they became our go-to playmates. They've been retired for a while and recently bought a house in the south end of town.
And to complete the family proximity picture: Kristin's sister, Tracey, lives in Boulder, and Aly lives in Lakewood.
Still with me through the whole family tree diagram? Cool.
Remember Finnegan? (Cuz this is a song about Finnegan.)
Fin doesn't really do a lot right now, outside of the eyebrow raise. He turns a little to one side. He's not much of an ambi-turner yet. He's pretty good at eye contact though and he has a killer little smile. On the other hand, a lot happens because of Finny. Andy and Alli moved back to Fort Collins because of Finny. We gather more often. And there's this thing about having that next generation around that brings us together. He's a little gift that keeps giving…and pooping.
We were sitting downtown on a patio this week with Alli, Andy and the Finster, and I realized that he was there because we were there and we were there because he was there.
My brother, Troy, and his wife and two daughters were in town for a few weeks this summer, too. Our mom was super-psyched. Troy and family live in Paris, the one in France, and haven't been able to travel for a couple of years.
So brother Kevin, with Kristi's expert choreographing, got some pictures of the family. I just like looking at the pictures and feeling gratitude.
It's just incredible to me how our world has become so much richer with all the family moments we've been able to share.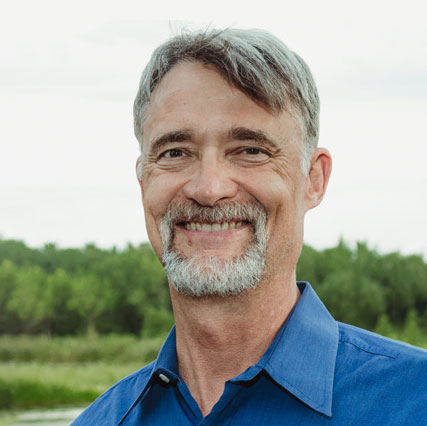 Scott loves being a parent and has been covering parenting topics for Rocky Mountain Parent for 25 years. He has written for a variety of local and national publications and taught magazine writing at CSU.