Youth business/music competitions, museum offerings, trolley rides
Larimer County strongly recommends masks for all indoors
Last month, Larimer County health officials strongly recommended residents wear masks in public indoor settings regardless of vaccination status due to the rapidly increasing threat of the COVID-19 Delta variant. Health officials are "calling on unvaccinated residents to make the decision to get vaccinated without delay" and asking both vaccinated and unvaccinated to wear masks in public indoor settings to prevent the spread of COVID-19. See www.larimer.org/health/communicable-disease/coronavirus-covid-19 for the full details or updates as information changes quickly.
Greeley History Museum offers evening access
The Greeley History Museum located at 714 8th Street offers evening hours on the second Thursday of each month. Museum at Twilight is a special event from 4–8pm that offers visitors opportunities to explore the galleries, hear from guest speakers, enjoy light refreshments, take behind-the-scenes tours and more. The event on September 9 is co-hosted by the Hispanic Women of Weld County. Regular Greeley Museum admission applies: $8 for adults, $6 for seniors ages 60+, $5 for youth ages 3–17 and $3 for SNAP/EBT cardholders. A $25 family rate includes a maximum of two adults and four youth. Museum members receive free admission. For more information, visit greeleymuseums.com or call 970-350-9220.
Music showcase/competition for ages 22 or younger
Fort Collins Museum of Discovery, 105.5 The Colorado Sound and Bohemian Foundation present Sonic Spotlight, a music showcase and competition for northern Colorado musicians aged 22 or younger. "Sonic Spotlight seeks fresh sounds from any genre; selected artists and bands will get a chance to work with industry experts, connect with creative peers, receive radio airplay, create a professional music video, play festivals, win prizes, perform live, and level up their music." Two showcases will occur this fall with a panel of music industry veterans who will determine which artists advance and ultimately this year's winner of Sonic Spotlight. View www.sonicspotlight.org for details and apply by September 13.
Catch the trolley before it's gone
All aboard! The Fort Collins Trolley season ends this month. Dating back to 1907, the trolleys or streetcars were the first major transportation in the city. The only remaining stretch of track runs along Mountain Avenue from City Park to Old Town Fort Collins on Saturdays and Sundays from 12pm to 5pm, May through September. It leaves every 30 minutes from City Park with boarding locations at City Park (1501 W. Oak Street), Shields Street, Loomis Street, and Howes Street. They are currently only accepting cash for fares that run $2 per adult and $1 for seniors and children with those under 3 free. Learn more about its history at www.fortcollinstrolley.org.
Youth Climate Action Day
On Saturday, September 25 from 10am until 4pm local youth will gather to train and inspire other youth on five different educational areas focused on climate change and how to take action. The educational aspects including talking about climate change, acting on it through community service, learning about it with an expert panel session, DIY discussion on composting and biking, and activating or fundraising for a cause. This event is led, organized, and implemented by youth who are aware of the effects of climate change on our planet, and they want to do something about it. The Sustainable Living Association is the guiding nonprofit supporting their endeavor. Learn more at www.sustainablelivingassociation.org/events/youth-climate-action.
Mental Health: Mind Matters exhibit returns
The Fort Collins Museum of Discovery (FCMoD) announced the return of "this thought-provoking special exhibition (which) provides informative and hopeful experiences to help open the door to greater understanding, conversations and empathy toward the challenges of mental health." Set to open on September 25 and run through January 2, the exhibition offers all ages an opportunity to explore hands-on experiences that share facts, feelings and issues surrounding mental health. See heartfelt videos about personal experiences, play a quiz show to test your knowledge, destroy worries in the Worry Shredder, pick up a family/group conversation guide for after you leave and learn about local resources/services. Visit www.fcmod.org to learn more and buy tickets.
Young Entrepreneur Tournament (YET) returns this fall
Young adults ages 18 and under are invited to "discover what it takes to make your ideas a business reality" with fun, hands-on weekend sessions throughout October. Participants will work with local business leaders to build a business model and compete against their peers to win up to $2,200 to start their new enterprise. No experience is required and no idea is too small. An information and idea session will be held Thursday, September 30 from 6pm to 8 pm at 200 W. Oak Street in Fort Collins.  Training and mentorship will occur over four consecutive Saturdays from 10am until 3pm: October 9, 16, 23 and 30 with a final pitch event on Saturday, November 6.  Learn more and apply online at www.larimer.org/larimer.org/ewd/yet, or contact the CareerRise Team at 970-498-6608 or [email protected].
Child Tax Care Credit now available
Recent changes to the Child Tax Credit mean eligible families could receive up to $250 per month per child between the ages of 6–17 and up to $300 per month per child under the age of 6. Most families who filed a tax return will receive their payments automatically. If you haven't already, file a 2020 tax
return or use the IRS Non-Filer Sign-Up Tool to receive the advance monthly payments in the coming months. Visit www.irs.gov/childtaxcredit2021 for further information and to check your eligibility.
Record-breaking year serving 1,026 children
The annual Realities For Children Back to School Drive provided 1,026 local children in need with brand new backpacks, school supplies and gift cards thanks to the support from hundreds of individuals and more than 50 northern Colorado businesses and organizations. This year's back-to-school needs were at a record high due to a challenging school year as a result of the pandemic. The supplies were distributed to children who have faced abuse, neglect, abandonment or are at-risk. Donations are accepted year-round. If you'd like to donate a new backpack, new school supplies or a Visa gift card for next school year, your donation is tax-deductible and can be dropped off at their office at 308 E. County Road 30, Fort Collins, CO 80525 or learn more at www.realitiesforchildren.com/services/back-to-school.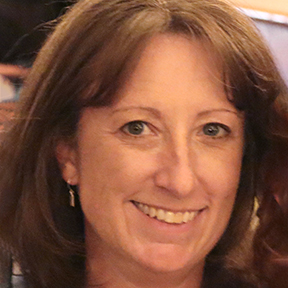 Theresa is a senior-level marketing professional with substantial experience in developing and executing integrated campaigns including communications (articles/newsletters/brochures), PR and social/trade events. She earned a marketing degree from CSU and lives in Fort Collins with her husband and two children.