Water and gun safety, school supply donations, child development resources
See your child's story performed at the Lincoln Center
The Lincoln Center's free Children's Summer Series continues on Wednesdays at 10am through July on the Lincoln Center lawn, 417 West Magnolia Street in Fort Collins. Great for children of all ages, this series features hour-long presentations of comedy, music, dance and culture. The last event in the series features The Story Bakers, a professional improv troupe, that takes original stories written by local kids and brings them to life on stage. If your child has "cooked up" a story, submit it online at www.lctix.com/story-bakers-2021 for a chance to see it performed live on July 21.
Play It Safe on the Poudre program
With the hot weather here, NoCo residents and visitors often visit the Cache la Poudre River to help cool down. But many people don't understand the power and dangers of moving water and in-river structures that represent hazards. To promote safe and sustainable recreation on the Poudre this summer, the Cache la Poudre River National Heritage Area has launched the Play It Safe on the Poudre program at https://poudreheritage.org/play-it-safe, which offers:
Safety tips and river access maps in English and Spanish
Reports on daily river levels
Real-time flood warning map
Colorado stream and river flows and
River safety guidance from Poudre Fire Authority
Diaper banks provide much needed essentials to NoCo families
The Nappie Project, a Loveland nonprofit working to ensure northern Colorado communities have access to diapers is transitioning to one of its provider partners, The Food Bank of Larimer County. The acquisition is final this month and will allow for greater storage and distribution to accommodate increased demand and make it easier for families in need to get food and diapers in one stop.
There is a significant need for diapers in Weld County also, so United Way of Weld County's Family Support program partnered with the National Diaper Bank Network to establish the Covering Weld Diaper Bank. This diaper bank distributes diapers to agencies, so that they can distribute the diapers to their clients in need, which contributes to helping children be healthy and thrive and helps parents move toward financial stability.
Support your children's' development with The PLAYbook!
Colorado's Office of Early Childhood understands that children learn best through play and exploration, and created The PLAYbook! Learning Through Play for Colorado's Families and Caregivers. The 50-page guide is available in English ( https://sforce.co/3gt0tYF )and Spanish ( https://sforce.co/3xk7rpX ), and "includes comprehensive tips and insights on everything from brain development to activities to do with children at various stages of their development from ages 0 to 5 years old." Parents, siblings, grandparents, babysitter—anyone caring for young children—can find helpful information and activities that prepare kids to be successful when going to kindergarten and using what they already have around the house.
Back to School backpack collection
Realities For Children is once again working to provide new backpacks stuffed with school supplies to hundreds of children in the NoCo community who have faced abuse, neglect or are at-risk. Consider helping a local child in need by donating a new backpack, school supplies or a Visa gift card (used for purchasing computers). Donations are tax-deductible and can be dropped off through Friday, July 23rd at the Realties for Children office at 308 East County Road 30 in Fort Collins or one of several collection locations in Fort Collins, Greeley, Loveland and Windsor listed at www.realitiesforchildren.com/services/back-to-school. For more information, contact Jill Foster via email at [email protected].
Local campaign highlights importance of gun safety and teen mental health awareness
Teen suicide is the leading cause of death of young people in Colorado, and teenagers often don't show warning signs at home. To create awareness of gun safety and teens struggling with mental health issues, the Larimer County Juvenile Gun Safety Coalition partnered with many organizations to produce the "It Only Takes a Moment" campaign. Included in the campaign is a powerful video featuring Larimer youth with the overall message:  It only takes a moment for a teen to make an impulsive decision to take their lives when they find themselves in a dark place with nowhere to turn, and access to firearms. The video and a variety of parent/guardian and crisis resources are available at www.larimer.org/cjs/juvenile-gun-safety.
New Read y Seed en Español
The Gardens on Spring Creek offer a garden storytime, movement or song plus a hands-on, nature-inspired activity for young learners on Mondays and Tuesdays most weeks May through September. They recently added a Spanish session on Saturdays at 10:15am and 11:15am to broaden their school readiness offerings of early language comprehension, fine and gross motor skills, creativity and multicultural understandings. Learn more at www.fcgov.com/gardens/read-and-seed.
Weld County RoadMap4Kids family resources
United Way of Weld County's RoadMap4Kids provides parents and caregivers guidance and support for teaching the children in their care with home learning activities. RoadMap4Kids also connects these caregivers with community resources for physical and mental health, nutrition, childcare and more for kids, prenatal to 8 years, so that all children can grow up valued, healthy and thriving. Find resources for your family at www.UnitedWay-Weld.org/RoadMap4Kids.
Skunks test positive for rabies in Weld County
After several skunks tested positive for rabies in Weld County, health officials continue to remind people not to touch or go near wild animals. Rabies is a disease caused by a virus affecting the nervous system that is nearly always fatal if not treated. Any mammal, including humans, can contract rabies through the bite of an infected animal or transmission of saliva to an open cut, scratch or wound. To prevent exposure to rabies:
Do not feed, touch or handle wild animals and be cautious of strays
Have dogs, cats, horses and livestock vaccinated by a licensed veterinarian
Be cautious if wild animals suddenly appear friendly or are behaving erratically
If your pet is in a fight with a wild animal, care should be taken in handling your pet until it is given a bath, or any blood or saliva is washed off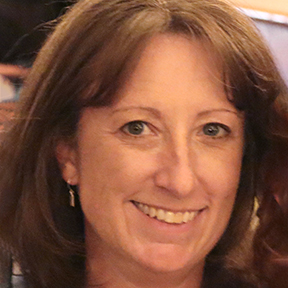 Theresa is a senior-level marketing professional with substantial experience in developing and executing integrated campaigns including communications (articles/newsletters/brochures), PR and social/trade events. She earned a marketing degree from CSU and lives in Fort Collins with her husband and two children.