Parenting workshops, youth internships/scholarships, teen art opportunities…
Parenting Workshops
The High Plains Library District is hosting parenting workshops this month on Wednesdays from 6–7pm. Community experts will provide tips and information to parents with a different topic each week including Talk and Play with Baby on January 5; Feeding Baby on January 12; Parenting Tips on January 19; and Toddlerhood on January 26. Workshops take place virtually via Zoom or in-person at Riverside Library, 3700 Golden Street in Greeley, and children are welcome. Seating is first-come, first-served at the in-person event with a limit of 20. Registration is required only for the Zoom meetings:  https://mylibrary.evanced.info/signup. For those who attend in person, consider coming early for Caregiver Connection Corner which offers an in-person opportunity to connect with other caregivers and create community. This informal social event from 5:30-6pm leads up to the parenting workshop series.
Youth videographer internships this month
The Larimer County Department of Health & Environment is looking for youth interns ages 16–18 to create, film and edit a video about the COVID vaccine and youth mental health during COVID. These videographer interns will work from January to mid-February with current Youth Engagement Specialists to create the storyboard, identify and film community members, and edit the film that will be promoted to community leaders in Larimer County. Pay is $15.00/hour and applicants must be 16-18 years old and a Larimer County student. Contact Kate Durkin with Larimer County Economic & Workforce Development at 970-498-6082 or [email protected] with questions. Apply online at https://form.jotform.com/LarimerCounty/youth-videographer-intern.
Winter Parents Encouraging Parents (PEP) Academy
Through its Exceptional Student Services Unit, the Colorado Department of Education (CDE) coordinates conferences each year that are "family-centered and designed to offer support, information, and education to parents and professionals." The Winter Parents Encouraging Parents (PEP) Academy Online will take place January 28, 29, and February 5. The event will be presented live via Zoom and pre-recorded Moodle sessions. Learn more and register online at www.cde.state.co.us/cdesped/pep before the Wednesday, January 19 deadline.
Scholarship for high schooler seniors
Platte River Power Authority (PRPA) is offering an annual $3,000 scholarship to students interested in pursuing careers in the electric energy industry. The Roy J. Rohla Memorial Scholarship is offered through the RMEL Foundation and is open to students enrolled in a 4-year university or working toward an associate degree, as well as graduating high school seniors interested in pursuing electrical energy studies. Applications are due by February 25. All applicants must have a permanent home address within PRPA's four owner communities of Estes Park, Fort Collins, Longmont or Loveland. Read the full news release at www.prpa.org/news-releases/platte-river-offers-scholarship-3 and apply online at www.rmelfoundation.org/scholarships.
Loveland Art in Public Places adds youth/teen category
Loveland Art in Public Places has new opportunities this year including a youth/teen category for The Art Advocacy Project (TAAP) 2D. Youth and teens living within the Thompson Valley School District are invited to submit their artwork to be displayed at the Loveland Public Library from February 2022 through July 2023. Students that are selected will have their artwork professionally framed by a local frame shop and will receive an honorarium. Learn more and apply online at www.lovelandpublicart.org by Sunday, January 16.
School choice deadlines this month for 2022-23
School Choice programs allow families to select the school that best meets their child's educational needs. Applications are approved based on space/program availability and eligibility requirements. A school choice application is required to attend a school that is not a student's neighborhood school or to attend a choice only school. For Thompson School District, the deadline for round 1 applications is Friday, January 7. Learn more and apply at www.thompsonschools.org/choiceenrollment. The first-consideration application deadline for Poudre School District is Friday, January 21. Learn more and access the PSD application at www.psdschools.org/schools/school-options-choice. Note the application deadline for Greeley-Evans School District 6 was December 16.
2022 Natural Resources digital calendar
For the first time, Larimer County Department of Natural Resources (LCDNE) is offering a digital calendar available to download. Upload a month or the entire year to enjoy a momentary escape to your favorite Larimer County Natural Resources open space or park, courtesy of LCDNR volunteer photographers. Download the 2022 calendar at www.larimer.org/naturalresources/2022-calendar.
Windsor offers Christmas tree recycling & family event
The Town of Windsor Christmas Tree Recycling program returns to provide residents a free and more sustainable alternative to sending trees to the landfill. Live trees, which must be free of decorations including wire, hooks, tinsel, plastic, lights, etc., can be recycled through January 30 at Eastman Park South near the Treasure Island Demonstration Garden off of Laku Lake Road. The trees will be mulched for use around town, but not before one last use as part of Windsor's nature play tradition, Magical Forest, set to take place Saturday, February  19, from 10am until 3pm at Eastman Park South. Families will enjoy hot chocolate along with building forts, giant bird nests and more. No registration is required and more details are available at www.recreationliveshere.com/activityguide.
Colorado Farm Show
One of the largest and oldest farm shows in the nation takes place January 25–27 in Weld County. Featuring more than 350 ag-related exhibits, approximately 30,000 visitors are expected to learn more about ag products, services and machinery. Visit www.coloradofarmshow.com to learn more.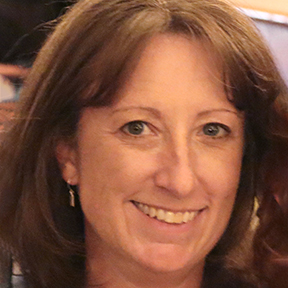 Theresa is a senior-level marketing professional with substantial experience in developing and executing integrated campaigns including communications (articles/newsletters/brochures), PR and social/trade events. She earned a marketing degree from CSU and lives in Fort Collins with her husband and two children.