Throw, coil and pinch your way to clay creations
Colder months are a great time to consider a pottery project or class with your children. Kids love creating, especially if they get to squish their fingers into clay, and they love spending time with you. Pottery-making is fun for adults too! It's very tactile, you literally manipulate a smooth clay blob with your hands into something decorative or functional like bowls or mugs. You can experiment with textures, embellishments, glaze colors and techniques and even learn about chemical reactions with various firing processes. Check out the many opportunities in northern Colorado at various price points to play in the clay.
The City of Fort Collins Recreation Department offers Parent & Tot Mud classes at their Pottery Studio for ages 3–6 years that run one hour over multiple weeks for $90 for one parent and one child, and additional people can be added. They also provide Fun Nights Out for ages 5 years and over that run $40 for two people to make items like lanterns, mugs, snowflakes and more, as well as Family Raku workshops for those over 7 years. Raku is an interactive firing process resulting in a wide variety of colors ranging from metallic coppers and golds to greens, yellow, reds, and blues.
The City of Loveland offers classes at the Chilson Pottery Studio including a You & Me Clay Series for ages 2.5 to 5 years or 6 to 12 years. These are two 90-minute sessions ranging $32–$48, to make items such as fairy houses, holiday centerpieces and decorations, etc. For teens, consider hand-building or wheel-throwing classes ranging from $88–$136 where you learn to use the slab roller, extruder, various hand tools and/or a potter's wheel to create one-of-a-kind pieces while learning various glazing techniques. The fee includes the use of tools, glazes and kiln firings plus 25 pounds of clay. Shanel Cass-Caskey, instructor at Chilson Pottery Studio, says, "I love the parent and me classes because kids get to spend time creating with an adult and bonding. Sometimes kids are super creative and into it and the adults feel they aren't "good" at it, but the kid never cares if the adult is good or not…the kids love creating and just being there in the moment. It helps adults get to know their kids through their ideas and their own hands."
Affordable classes, workshops and even take-home kits are also available at several private businesses. Flingin' Pots in Fort Collins offers 2-hour All-Ages/All Abilities wheel-throwing classes for ages 7 and up for $32 to learn centering, pulling walls, shaping and trimming on the wheel. It includes glazes and firings, studio tour and informational session of the firing process. Or you can choose various other 2-hour workshops such as gnome making and stamped mandala coasters, as well as take-home pottery kits for $15–$25 to make your own gnome, pinch pot monster, mug, bowl or "U Call It."
In Greeley, check out Work of Art Greeley for wheel throwing classes for all ages, do-it-yourself projects for walk-in studio hours as well as to-go kits.
Whistle Stop Clay Works in Loveland offers adult/child classes for ages 6 and up plus take-home clay kits for ages five and up starting at $20 that include basic tools, slip (to attach pieces together) and four pounds of clay. Make sculptures, pinch pots, coil pots and more and once completed, the studio will fire them for you.
Why not create a lasting project and fun memories at the same time?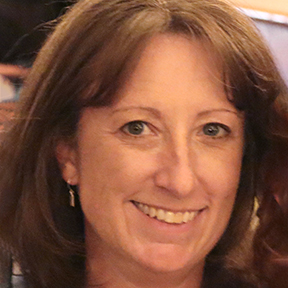 Theresa is a senior-level marketing professional with substantial experience in developing and executing integrated campaigns including communications (articles/newsletters/brochures), PR and social/trade events. She earned a marketing degree from CSU and lives in Fort Collins with her husband and two children.