Tips for safer holiday gatherings and travel
The holidays have finally made their way back to us! This year, families are making plans to see loved ones and to celebrate together. The COVID-19 landscape has changed since last year and with mandates coming and going it can be difficult to know what precautions to take when visiting family. Below are some tips based on recommendations from the Centers for Disease Control and Prevention.
Hosting at home
If it is your year to host a gathering, you can take precautions for a safer celebration. Offer guests an open, well-ventilated space to connect. Encourage the wearing of masks to help protect those who are not yet eligible for the vaccination or who are immune compromised. Warm weather during Colorado November isn't unusual. Consider creating a new tradition by dining "al-fresco" by the fire pit or in an indoor/outdoor space (weather permitting).
If you or anyone in your household is experiencing symptoms of COVID-19, do not host a gathering or attend one. It is important to remember that your health and your family's health are not worth risking. If you are unsure of your COVID-19 status, or have been recently exposed, make use of several free testing sites in both Larimer and Weld County.
On the town
If your holiday traditions include gathering elsewhere for shopping or dining, the CDC recommends that even those who are vaccinated wear a mask in public. This is especially true for gatherings in communities with a high transmission rate. Check the website of the local health department to stay on top of mandates and best practices.
Road trips
If you are headed over the river and through the woods via car, it is best to limit your stops along the way. Bathroom breaks and grabbing snacks will increase your likelihood of exposure to frequently touched surfaces. Consider packing your own snacks and making the most out of bathroom breaks. Hand-washing and mask wearing are also recommended and, in many instances, required.
Air travel
Even before packing a suitcase, you can prepare for responsible travel. Minimize your risk of  transmitting COVID-19 and the Delta variant by avoiding crowds in the days before you travel. If you are flying, you will need to wear a mask regardless of your vaccination status. The only exception to this rule is for children under the age of 2. Connect with your airline to confirm their requirements for documents needed before boarding your flight.
After traveling be aware of any symptoms occurring in yourself or your children. Should any symptoms manifest, don't hesitate to get tested and isolate until you receive your test results.
When in doubt, test it out
The greatest gift you can give or receive this holiday season is health. Unfortunately, even when we are diligent, exposure does happen. Vaccinations, masks, and social distancing are your best defense against COVID-19 both at home and abroad. Travel safely, and be kind to yourself and others this holiday season.
---
Free Testing Sites
Loveland
Foundations Church, 1380 N. Denver Ave., 8am-6pm Monday-Friday
Fort Collins
Timberline Church, 2908 South Timberline Rd., 8am-6pm Monday-Friday
Estes Park
Estes Park Event Complex, 1125 Rooftop Wy., 8am-5pm Monday-Friday 
Greeley (UNC)
Bishop Lehr Hall, 1348 20th St., 8am- 6pm, seven days a week
Greeley (Aims)
Aims Community College Greeley Campus, Academy Road and College Drive, 9am- 5pm, Monday-Thursday; 8am- 12pm, Saturday
---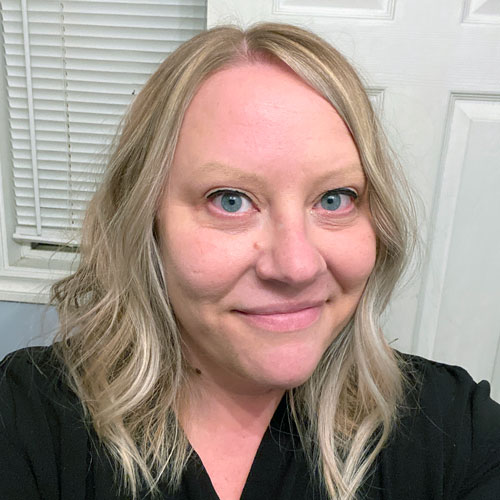 Based in Fort Collins, Emily Zaynard is currently scrolling through TikTok and should probably put her phone down. When she's not watching content online, she's creating, writing, and designing on a deadline. Emily believes in stopping into art museums, historic homes, and cat cafes and hopes to travel again soon!