Family learning, kids runs, child safety, local history, outdoor concerts
Family programs at The Gardens
The Gardens on Spring Creek is offering new two-day programs designed for families to "explore the beautiful garden setting and connect to nature, each other and oneself." Each seasonally inspired pair of classes begins with a guided walk through The Gardens at 2145 Centre Avenue in Fort Collins followed by a workshop-style project participating families will finish and take home the second day. Classes are limited to 3–4 families with no more than 15 people total. Learn more at www.fcgov.com/gardens/family-programs and register early as the April and May sessions sold out quickly. Summer programs will be posted in early May.
Teacher Appreciation Day/Week
Celebrated during the first full week of May each year, Teacher Appreciation Week is May 3-7 this year, with National Teacher Day falling on the Tuesday of Teacher Appreciation Week which is May 4, 2021. Consider sending your gratitude for their dedication and effort this year with a little note or gift or having your child make a card thanking their teachers for all they do.
Healthy Kids Run Series
Lace up your running shoes for the 22nd annual Healthy Kids Run Series! Due to social distancing and health/safety considerations, the Healthy Kids Club at UCHealth will provide participants with four 1-mile course maps at local parks that kids can complete on their own anytime during the designated month:
May:

 

Fossil Creek Park, Fort Collins
June: Chapungu Sculpture Park at Centerra, Loveland
July: Lee Martinez Park, Fort Collins
August: Twin Silo Park, Fort Collins
Registered kids ages 5–12 will receive a custom bib and earn a t-shirt and trophy for completing all four runs. Adults and teens over age 13 will receive a bib and can earn a t-shirt for completing all four runs.
Register online at www.uchealth.org/services/community-health/healthy-kids/run-series.
Parent's Guide to Child Safety Booklet
Safe Kids Worldwide® is a nonprofit organization dedicated to protecting kids from preventable injuries, which in the United States, are the number one cause of death to children. Safe Kids Worldwide has released a new guide for parents with proven advice and top tips from safety experts to help families reduce risks, prevent injuries and keep kids safe at home, at play and on the road. Available in English and Spanish online at www.safekids.org/parents-guide-child-safety, the guide can be printed as a book or page by page depending on your family's interests and needs. For local safety resources, such as bicycle helmets and car seat education, visit the Safe Kids Larimer County website at www.sklarimer.org.
Greeley celebrates Historic Preservation Month
May is Historic Preservation Month, which celebrates the heritage and preservation of historical, architectural and archaeological resources significant in local, state and national development. First celebrated in May 1973 when President Nixon signed the resolution into law which states "as the pace of change accelerates in the world around us, Americans more than ever need a lively awareness of our roots and origins in the past on which to base our sense of identity in the present and our directions for the future." The Greeley Historic Preservation Commission actively supports preserving historic properties, even providing financial incentives for rehabilitation work. During May, you can view historic preservation documentaries, Windows of Time, on the City's YouTube channel or on GTV8. Or, take a virtual walking tour of Greeley's Monroe District on their website at www.greeleygov.com/services/historic-preservation.
Free home efficiency assessments
Through May, Larimer County Conservation Corps has partnered with Fort Collins Utilities and Loveland Water and Power to provide customers (homeowners and renters) with free home efficiency assessments to encourage conservation within the home and to lower utility bills. In-person assessments follow COVID-19 safety protocols and will include a basic inspection of your home, appliances, windows, toilets and heating/cooling system.
A Corps member will also educate you on water and energy efficiency practices and services and install appropriate efficiency measures based on your home's needs, such as LED light bulbs, water conserving showerheads and aerators, smoke/carbon monoxide detectors and high-efficiency toilets. Learn more or schedule an assessment online at www.larimer.org/ewd/young-adults/lccc/home-efficiency-assessment or call 970-498-6081.
Study Outdoors, Learn Outdoors field trips
The Poudre Heritage Alliance has created an opportunity for students in grades 4–8 to explore the Cache la Poudre River National Heritage Area safely during the COVID-19 pandemic with the new "Study Outdoors, Learn Outdoors" (SOLO) field trip program. SOLO trips consist of self-guided interactive outdoor learning experiences in Fort Collins and Greeley that explore water heritage, history and legacy to help youth understand and value the Poudre River, as well as promote map reading and trail navigation. Created by local educators, the curriculum aligns with Colorado Academic Standards, making lesson plans suitable for teachers to assign but parents can also utilize them for a fun family excursion. Learn more, sign up and easily access materials online at www.poudreheritage.org/learning-in-our-watershed/solo-field-trips.
Outdoor concert series
Off the Hook Arts presents the Garden Series, a socially-distanced outdoor concert experience. Monthly concerts with limited capacities will be held on select Saturdays through October at varying times and Fort Collins venues. Duo Equilibrio with Sandra Wong & Steve Mullins will be featured May 15; Colorado Cello Quartet will play June 5; and Trio Encuentros is set to play July 10. Tickets are $30 per person or $50 per duo. View the complete line-up and purchase tickets online at www.offthehookarts.org/upcoming-events.
Greeley History Museum reopens
After closing in March 2020 in response to the COVID-19 pandemic, the Greeley History Museum reopened its doors last month. Visitors can now safely experience the following exhibitions Thursdays, Fridays and Saturdays from 10am until 4pm at 714 8th Street. Learn more online at www.greeleymuseums.com or call 970-350-9220.
Utopia: Adaptation on the Plains explores Greeley's history
War Comes Home: The Legacy features private correspondence from almost every major conflict in U.S. history revealing thoughts and emotions of veterans and their families upon a soldier's homecoming
Unmentionable: The Indiscreet Stories of Artifacts
A Message for the Future:Features local time capsules from 1967 and 1970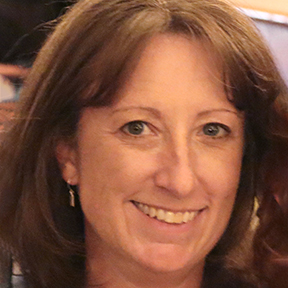 Theresa is a senior-level marketing professional with substantial experience in developing and executing integrated campaigns including communications (articles/newsletters/brochures), PR and social/trade events. She earned a marketing degree from CSU and lives in Fort Collins with her husband and two children.