Child abuse prevention, rent assistance, teen opportunities, family resources
Raising awareness for child abuse prevention
April is National Child Abuse Prevention month, and this year Realities for Children created a unique way to bring awareness to the issues of child abuse in the community with their inaugural Realities Rooftop Raise event April 7–8 at the Elizabeth Hotel. Townsquare Media will broadcast live from the hotel's roof with live entertainment including music performances and interviews, an on-site donation bucket and a pulley system to the roof for collection, stories of triumph and survival and pinwheel distribution. Learn more online at www.realitiesforchildren.com/events/realities-rooftop-raise and join in supporting youth who have been abused, neglected, abandoned, or are at-risk.
Fort Collins offers rebates for water-wise landscapes
The City of Fort Collins is offering utilities rebates to residential customers for transforming part of their yard into xeric urban habitat. Through the Xeriscape Incentive Program (XIP), City of Fort Collins utility customers receive expert advice and a rebate on their Fort Collins utilities bill. Landscape and irrigation plans must be approved by XIP prior to project installation and an inspection of the project area must be completed prior to receiving a rebate. Starting this year, Nature in the City is partnering with Utilities to offer an additional bonus for plans that contain at least 80 percent native plants. To learn more or register for an upcoming online training on Saturday, April 3 from 9–11am or Friday, May 7 from 1–3pm, visit www.fcgov.com/utilities/residential/conserve/water-efficiency/xeriscape/incentive-program.
Seeking middle school parents' vaccine opinions
Parents of middle schoolers in Larimer County are asked to share their thoughts about vaccines for their child(ren) and experiences with communication about vaccination from your child's school or school district. This five-minute survey, conducted by the University of Colorado, can be accessed online at https://tinyurl.com/yxqq6ta3 and you will receive a $5 gift card for your time. For more information, contact Myra Shanks, Health Educator, Larimer County Health and Environment at 970-498-6796 or [email protected].
Opportunity for Greeley youth to shape City's future
Greeley's civic-minded youth can look to an upcoming position on the Youth Commission which "fosters a greater understanding of youth concerns and contributions, and encourages greater youth participation in the community." The commission has 14 members including 11 appointed by the city council and three adult advisers appointed by the commission. The city seeks applicants that are 11- to 18-year-old Greeley residents to serve a two-year term with an average commitment of three hours per month. View open positions and learn more online at www.greeleygov.com/government/b-c. Though advertising for this position won't begin until April 21, applications can be submitted at any time and will be kept on file until the recruitment process begins. The deadline to apply is 8am on Monday, May 3.
Be Ready Family Fun Fairs
The Be Ready program of United Way of Larimer County will host free drive-thru school readiness fairs in three cities this spring. Families with children ages 0–8 years are invited to drive through any of the events below to receive take-home activities, book giveaways, and community resources. Learn more at www.bereadylarimercounty.org/events.
Loveland: Saturday, April 24, 9–11am, Zion Lutheran Church, 815 E. 16th St.
Fort Collins: Saturday, May 1, 9–11am, First Presbyterian Church, 531 S. College Ave.
Estes Park: Thursday, May 6, 5–6:30pm, Estes Park Elementary School, 1505 Brodie Ave.
Larimer County and Neighbor to Neighbor to provide $9.5 million in rent assistance
Larimer County was recently awarded a $10.7 million Emergency Rental Assistance Program grant from the United States Treasury Department and has contracted with Neighbor to Neighbor to assist families in need with rent assistance. Approximately $9.5 million of the federal housing money will be distributed through 2021 directly to those in need across the county, mostly with rent but also some for utilities. The remainder will go to hiring a county housing stability manager, overhead and administrative costs. To learn more and apply for assistance, visit www.n2n.org/rent-assistance or call 1-888-480-0066 to apply by phone.
Loveland library board seeking high school student
The Loveland Public Library Board is an official board created to advise the city manager, library director, and city council on issues concerning library services in the Loveland community. Board members meet on the third Thursday of every month at 5pm via Zoom, and may also participate in training workshops and outreach events throughout the year. Currently, the board has an opening for one high school student to serve as a board member for the 2021–2022 school year with participation beginning in August 2021. Applicants must be a high school student under the age of 21, a resident of the City of Loveland, and have an interest in information technology, literacy and/or community leadership. Learn more and download an application at www.lovelandpubliclibrary.org/services/teens/youth-library-board-member. The deadline to apply is Wednesday, May 5.
Local trails open? Know Before You Go
This spring, Know Before You Go out trekking local trails as they are frequently closed to prevent damage to natural areas when wet and muddy conditions exist. Going around mud widens the trail and going through the mud damages the trail. Remember to keep physically distant (6 ft) from other visitors and wear a mask in areas when physical distance is difficult to maintain. Step off the trail and wait rather than walking off the trail for several feet to protect the native plants on the edge of the trail.
To learn status of natural area closures, parking lots and other announcements, look to:
Natural Areas Trail Conditions webpage: www.fcgov.com/naturalareas/status
Colorado Trail Explorer (COTREX): https://trails.colorado.gov
Facebook: www.Facebook.com/FCNaturalAreas
Twitter: @FCNaturalAreas
Library offers practice driving tests
If you or someone you know is learning how to drive, the Poudre River Public Library District (PRPLD) can help. PRPLD has partnered with Driving-Tests.org to offer a series of DMV practice tests which are now available online at www.poudrelibraries.driving-tests.org/colorado along with many other drivers' education resources. Links to the Colorado Driver Handbook and Practice Quiz can also be found on the library's Teen webpage (https://read.poudrelibraries.org/teen/z39.html).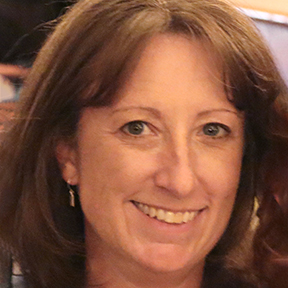 Theresa is a senior-level marketing professional with substantial experience in developing and executing integrated campaigns including communications (articles/newsletters/brochures), PR and social/trade events. She earned a marketing degree from CSU and lives in Fort Collins with her husband and two children.