Bond over first-time experiences and laughs
There's nothing like a family vacation to bring your family together. Sure, there might be a few battles in the back seat, but the chance to look out the window and daydream—and simply be somewhere else besides home right now, is a giant reset/refresh button for your family.
If you sense everyone getting antsy in your household, it's time to mix it up with some time away, whether it's for the whole week of spring break or just a day. Getting out and having new experiences changes perspectives and lighten moods, something we all need during these endless pandemic days.
"Getaways are important. They provide a time and place to have fun and laugh and break out of the day-to-day grind, freeing us to have fun," says Alison Hartman, licensed marriage and family therapist with SummitStone Health Partners.
Often, adults have fond memories of family travels. We tend to remember those moments more vividly than others. Maybe it's because when we travel we experience new things, and the first time we see something it often sticks in our minds. Sharing first-time experiences helps bond families together as does setting aside daily obligations.
A Disney Time Survey of 1000 people found that quality family time increases while on vacation. Not only did family members say they were more likely to learn something new about each other, they also said they were more apt to feel excited, calm, affectionate and sillier than if they were home. So do it! You've got a lot to gain.
Is it safe to fly?
The verdict is still out on whether or not it's safe to fly during the pandemic. Much of it depends on how comfortable you and your family are with the risk. Most airlines have upped their cleaning procedures, many now disinfecting the plane after every flight. Many also use HEPA filters to refresh the cabin during the flight, but it can't stop particles from reaching you if someone nearby is coughing or sneezing, especially if they refuse to wear a mask or let it hang below their nose. And depending on the age of your kids, it's hard to keep that mask on or keep fingers from continually pulling at it.
If you do fly, pick an airline that allows for social distancing, keeping middle seats open. For example, Delta has committed to continue doing so through March 2021 while many other airlines have stopped. Also, don't bet on an empty plane because less people are flying right now. Some airlines simply delay your flight and combine it with the next to fill it up.
Opt for a road trip, instead
Road tripping poses much less risk, especially if you limit stopping at restaurants and pack snacks and lunches instead. Head south for warmer weather. How about discovering the wilds of New Mexico, like White Sands National Monument or Big Bend National Park in Texas? Or, stay closer and take advantage of a vacation rental. Many companies, like Airbnb, let you see which places commit to the Covid-19 deep clean.
Travelling, whether by plane or car, often provides ample time to simply sit and be together, something that rarely happens in real life. Use this time to connect by sharing family stories, reminiscing about your childhood and theirs, and discussing whatever random topic pops in your heads. In other words, now is your chance to tell your kids about your best friend in first grade or to finally explain why the sky is blue.
"In these times when we are isolated and we can't see friends or extended family, getting away together is an opportunity for connecting and bonding as a family," Hartman says.
Can't travel now? Make a bucket list for the future
If you can't get time off work, or can't afford a getaway right now, sit down as a family and make a wish list of things you want to do together during the coming summer or in future years. Let everyone add as many items as they like, no matter how unreachable or silly they might be. You'll be surprised what your family comes up with—and the list will reflect what your family values.
Even if you can't take a vacation, plan a day getaway. How about a mini snowcation? One idea is renting snowshoes and heading to Rocky Mountain National Park for the day. While parts of the park are closed due to the Cameron Peak and East Troublesome fires, there's still plenty of areas to explore. There's a good chance you could spot an elk. Other ideas for day escapes include tubing or sledding at Beaver Meadows Resort up in Red Feathers, ice skating in Old Town Fort Collins or Centerra in Loveland, or cross country skiing on Cameron Pass.
If spending a day outdoors is not your style, how about a day trip to Denver to go to the Denver Zoo (free day is April 8, FYI) or the Denver Aquarium? Just keep your masks on and social distance. Who knows, you might even form a new family ritual that you'll want to repeat year after year.
"When I work with kids, I often hear them say things like: My parents just tell me what to do. I just want to spend time with them and have light conversation and fun, and not talk about what I am doing wrong," Hartman says. "Vacation and getaways allow for families to slow down and enjoy each other."
So what are you waiting for? Brainstorm ideas over dinner tonight and make a plan. Fun and adventure awaits.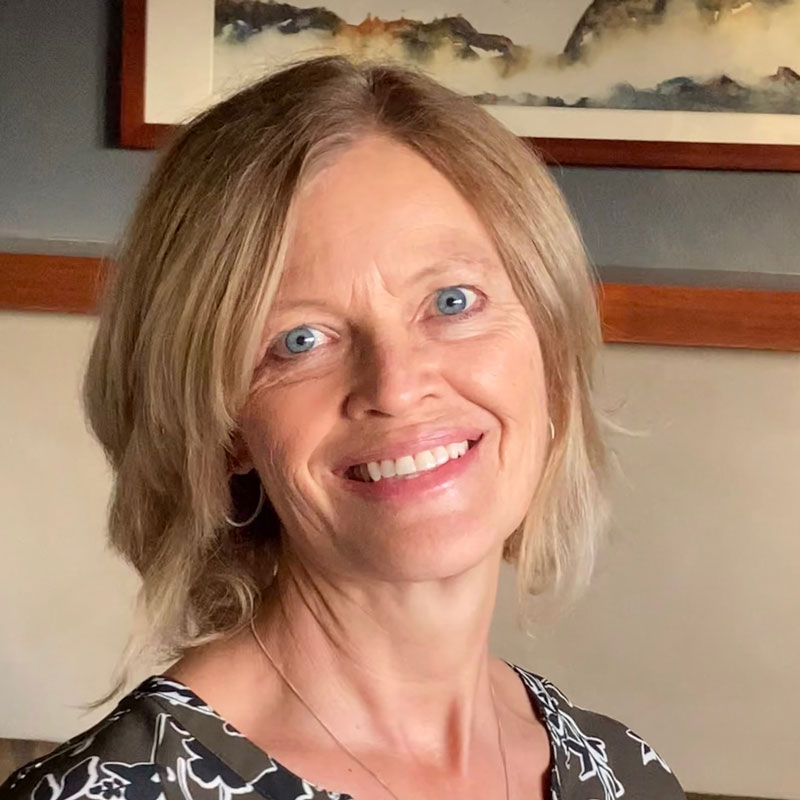 Lynn U Nichols is a longtime Fort Collins-based freelance writer who specializes in health and wellness content. She raised two boys while writing for RM Parent Magazine, gratefully applying the wisdom she gleaned from interviews with child experts along the way. Learn more at healthwritecommunications.com.