Free kids meals, outdoor concerts, summer reading programs, fitness challenges, more
Make it Stop, Colorado
ChildSafe Colorado, a nonprofit providing victims and their families treatment, education and recovery from the trauma of childhood abuse, recently launched a new child abuse prevention campaign, Make it Stop, Colorado. Check out the website at www.makeitstop.co for comprehensive tools to help YOU prevent, recognize and report potential child abuse. ChildSafe and the CDC agree that many community struggles, such as homelessness, drug abuse, domestic violence, poverty, etc., have roots resulting from childhood trauma and abuse. By addressing this trauma, ChildSafe believes these community problems can be minimized.
Free kids meals
Kids Feeding Kids Summer Breakfast Program:  FoCo Café, a nonprofit pay-what-you-are-able café at 225 Maple Street in Fort Collins, offers free healthy breakfast and fun, educational and social activities for children and their families this summer from June 2 until July 30. Kids ages 0 to 18 years, especially those in need of healthy, delicious food, can visit from 9–10:30am. Registration is required. To learn more, visit www.facebook.com/FoCoCafe/events.
Food Bank for Larimer County is distributing kids' meals at their Food Share pantries this summer so parents can shop and get meals at the same time. They will be at roughly 40 sites during the summer, so look for the Lunch Lab food truck or visit www.foodbanklarimer.org to learn more.
Weld Food Bank offers meals to children under 18 years old at multiple sites in areas at risk for hunger throughout the summer. Visit www.weldfoodbank.org/summer-feeding to learn more.
One Sweet Summer event series
Presented by the Loveland Downtown District, the One Sweet Summer event series has returned to The Foundry Plaza in Loveland this year, running weekly through September. Enjoy family-friendly live music from regional bands, extended outdoor patio dining, fitness classes, kids' days, local artists, food vendors and craft breweries plus two all-day music festival events in July and September. All series events are free to the public with free parking throughout downtown and in The Foundry parking garage. Attendees are encouraged to follow all posted guidelines per current Larimer County COVID-19 restrictions. View the full event schedule online at https://downtownloveland.org/onesweetsummer.
Volunteer for National Trails Day event in Loveland
Celebrate National Trails Day as a family by helping to build Loveland's newest soft-surface trail at Old St. Louis Natural Area. On June 12 from 9am until noon, crews will place crusher fines on the newly graded trail and pack down the material to create a soft-surface trail loop around the wetland. All ages are welcome to assist—no experience is necessary. Dress in layers with long pants and sturdy shoes and bring a filled water bottle, sunscreen and work gloves. All tools and materials will be provided. Learn more and register at https://offero.cityofloveland.org.
Nature Hikes return
Guided nature walks at Larimer County parks and open spaces have returned! Join these guided excursions presented by the Larimer County Natural Resources department to learn more about native plants, geology and local wildlife. The hikes are free but registration is required. View the Larimer County event calendar at www.larimer.org/events to see what hikes are coming up and get registered.
Explore Life in One Cubic Foot!
Life in One Cubic Foot, a new exhibit at The Fort Collins Museum of Discovery, reveals the diversity of nature using "biocubes"—one-cubic-foot frames for surveying the animals and plants living in an ecosystem. Open June 12 through September 5, this special exhibition is free with general museum admission and features stunning photographs by David Liittschwager, biocube-related objects and tools, animal models, hands-on interactive activities and videos. Reserve your tickets online at www.fcmod.org.
Fit Families Summer Challenge
UCHealth has launched a modified version of their popular Fit Families FITPASS program for this summer. Families that register will receive a tracking calendar with a menu of fun, family activities to complete on their own over the course of the summer. Participants will also receive a FITPASS membership card to use on a limited number of discounted activities including climbing walls, golf, stand up paddle boarding (SUP) and free days at the Farm at Lee Martinez. Families who participate in 25 activities by August 15 will receive t-shirts and be entered into a prize drawing. Registration is free! Sign up at www.healthykidsclub.org.
Greeley activities now open
Centennial Village Museum opened at the end of May, with repairs and freshened up paint on several buildings during the closure in response to COVID-19. Museum staff also modified operations to allow for visitors to experience the site independently with self-guided tours. Located at 1475 A Street in Greeley, the Museum is open Fridays and Saturdays from 10am until 4pm and Thursdays by appointment for group visits. Visit www.greeleymuseums.com or call 970-350-9220 to learn more.
In addition, City of Greeley outdoor pools and splash parks opened May 29 with daily open swim times from noon to 5pm at all facilities.
Estes Park Community and Family Advisory Board
Did you know Estes Park had a Community and Family Advisory Board? The board's role includes researching and summarizing factual data on issues of importance to families in the Estes Valley; developing recommended policies to address these issues; and presenting recommendations to the Town Board/staff. The Board meets the first Thursday of each month from 3:30pm to 5:30pm and community members are welcome to attend and comment. To view the Community and Family Advisory Board meeting by Zoom, visit zoom.us/join with meeting ID: 975 1504 3195, or call in to 877-853-5257 with meeting ID 975 1504 3195. To view the current agenda or archive of meeting minutes, visit www.estes.org/boardsandmeetings.
Summer reading challenges
With summertime comes reading programs for the whole family! Local libraries offer opportunities to earn fun prizes by reading, participating in events and completing activities. Celebrating the love of animals and stories, Tails and Tales is the theme across library districts. Learn more and register at your local library: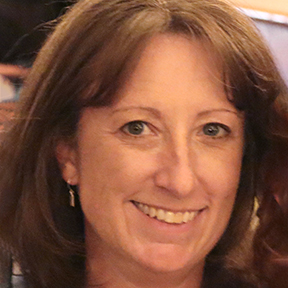 Theresa is a senior-level marketing professional with substantial experience in developing and executing integrated campaigns including communications (articles/newsletters/brochures), PR and social/trade events. She earned a marketing degree from CSU and lives in Fort Collins with her husband and two children.